Looking for an alternative to the typical floral bouquet this Valentine's Day? Surprise your sweetie with an edible bouquet instead! From salty to sweet, we've got an arrangement for every appetite.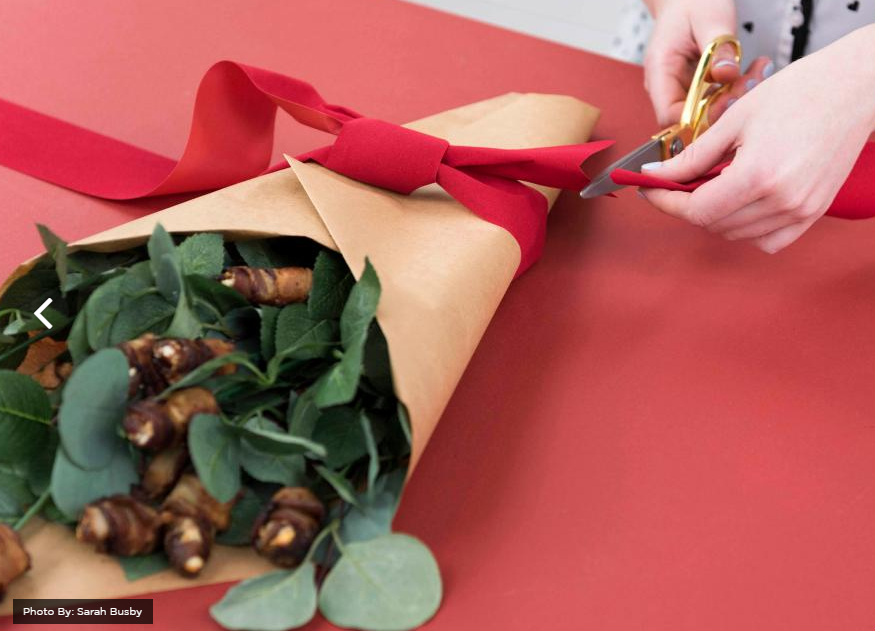 Are flowers not your S.O.'s thing? Skip the traditional floral bouquet this Valentine's Day and give this arrangement of bacon roses stuffed with goat cheese and dates.
What you'll need: a pack of bacon (about 12 slices), dates, crumbled goat cheese, toothpicks, a bouquet of artificial roses, kraft paper, tape and ribbon.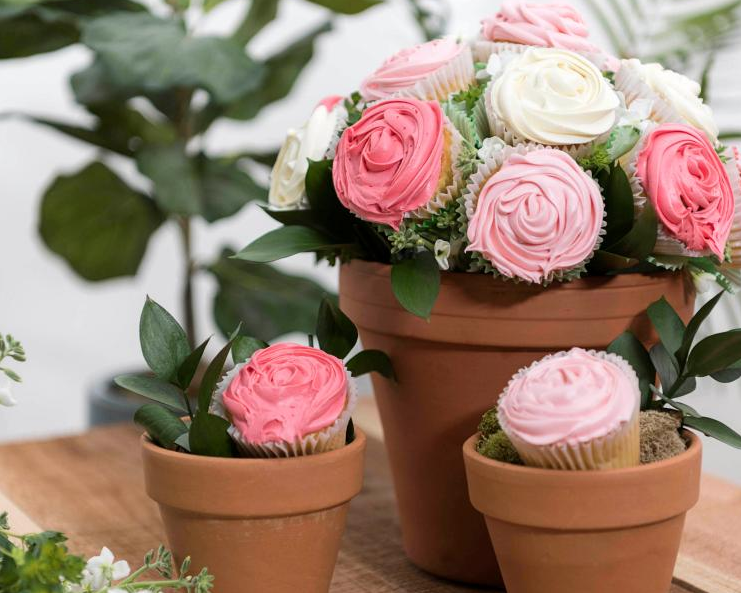 Make someone's day with a beautiful arrangement of cupcake roses in a terra-cotta pot. It's easier to make than you might think!
What you'll need: 16-18 cupcakes, a terra-cotta pot, a foam ball, toothpicks, frosting, piping bags, closed-star piping tips, assorted greenery and extra cupcake liners (optional).
For the cheese lover in your life, turn their favorite cheese board ingredients into a brie-utiful (get it?) arrangement.
What you'll need: two or three types of cheese, fresh or dried fruits and veggies (such as olives, grapes and apricots), crusty bread (such as baguette), assorted crackers, rosemary, wooden skewers, a vase and parchment paper.