Sunshine + warmer weather = the perfect excuse to enjoy the outdoors! Check out a few of our favorite things to do this season.
You'd be surprised what you can grow in right in your backyard. All you need is good soil, seeds or plants, sunlight, and a bit of time and attention. Forget paying organic produce prices - grow your own! If you're green to gardening, consider starting with foolproof plants like tomatoes, lettuce, or herbs. Hit up your local home & garden store for free tips and advice on where to begin.
What better way to explore the great outdoors than to go on a hike through a forest or trail? Make a day of it and pack a picnic to enjoy while taking a break to enjoy the scenery. Or, if you're not up for hiking, pack a basket of goodies and sprawl on a blanket in the park to enjoy a good old-fashioned spring picnic.
3. Go to a Farmers Market
Spring is the time when many Farmers Markets open back up for the season. Take advantage of the opportunity to enjoy some fresh fruits and veggies while supporting the vendors - many of whom are local farmers and small businesses.
With spring comes spring cleaning, and with spring cleaning comes decluttering. Now is the perfect occasion to go through each room in your home and pick out any items you no longer use or need. One man's trash is another man's treasure - so set aside any unwanted items in good condition (especially clothes, books, electronics, and furniture) to be donated to a local non-profit or charity.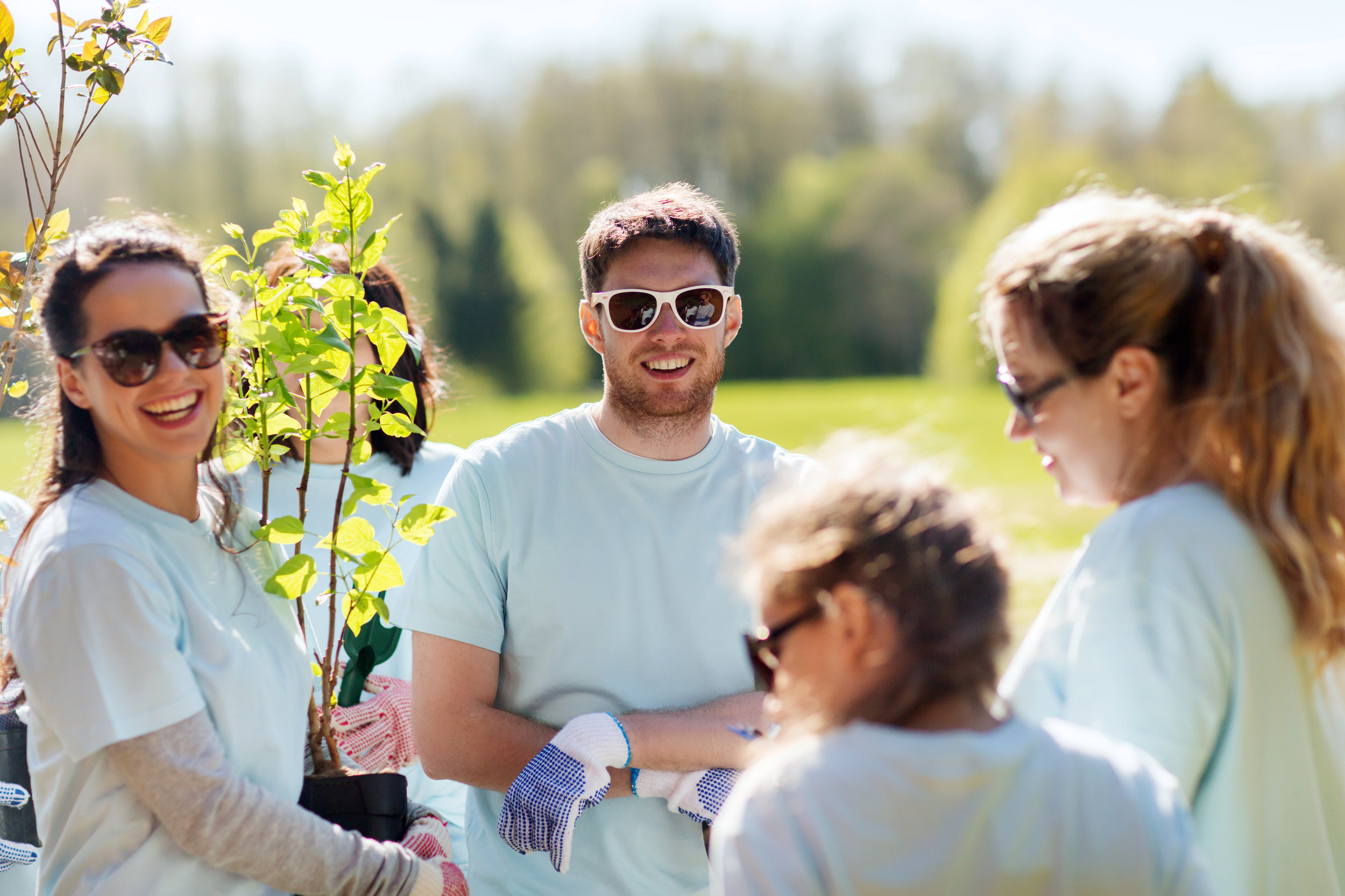 5. Plan a Neighborhood Cleanup
Spring cleaning doesn't just have to be for your home! Plan a neighborhood cleanup, and invite your neighbors to help clean up the community by tackling tasks - like picking up trash, planting flowers, and maintaining shared spaces - together. Take it to the next level like our Carroll County agents do, and bring in a dumpster so community members can conveniently dispose of their trash. Encourage anyone to set aside items that can be donated rather than thrown away. *Time this accordingly to when you're decluttering your home, so you can take advantage of the dumpster.
6. Visit a Local Brewery or Winery
Whether you're a craft beer enthusiast or a wino, spring always introduces a calendar packed with an array of events at breweries or wineries - often in collaboration with food trucks, musicians, or other entertainment. Many breweries and wineries are kid-friendly, with activities and games to keep the little ones occupied and content while you sip on your drink of choice.
7. Join a community group
Whether it's a sports league, a church group, or a book club - there are plenty of ways to get involved in your local community and meet new people who share common interests. Looking to boost your resume? Taking part in events and joining specific groups that volunteer, fundraise, or deliver a service to others not only is rewarding, but also provides real opportunities to build your CV.
8. Go to a Baseball Game (or play!)
Now is the perfect time to enjoy America's favorite pastime. Catch a ballgame in the spring - before the hot summer sun has you sweating in the stands. (Who are we kidding - we love baseball in any weather.) Whether it's a Major League Baseball game or even a little league game, get yourself some peanuts or cracker jacks as you root for the home team.
9. Turn Off the Technology
Technology is great, but sometimes it can be suffocating. Take a few hours to turn off the computer, tablet, smartphone, and television and enjoy the peace of being removed from it all. Grab a book and head outside to soak up the sunshine and get lost in the storyline - without the constant interruption or vibration of your phone.
10. Go to an Outdoor Concert
Look up a local outdoor concert venues in your area and plan a day or night out with friends. If you don't feel like spending money on tickets, check out your favorite local spots for live music. As the weather warms up, sometimes bars and restaurants with patios will host outdoor performances with local artists or bands.